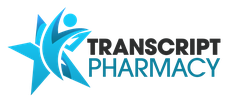 To Our Patients,
You are being redirected to the Noble Health Services website because in January 2018, Transcript Pharmacy merged with Noble Health Services, Inc., another nationally accredited specialty pharmacy. Transcript Pharmacy has adopted the "Noble" name to create one comprehensive pharmacy entity. 
We assure you that moving forward, you will continue to receive exceptional service from our dedicated team located at the original Transcript Pharmacy location.
If you have any questions, please feel free to give us a call at (866) 420-4041. We appreciate the opportunity to continue to serve you!